At Río Celeste Hideaway Hotel, we greet our guests with a cold, fresh face towel and a welcome tropical drink in the beautiful lobby beside our koi fishpond within our open-roofed main building. Next, we provide a personal tour of the property with staff introductions at check-in. Kantala Restaurant offers a gorgeous open-air experience surrounded by gardens, while our sparkling freeform pool and three hot Jacuzzis connect to our swim-up bar beckon you to relaxation.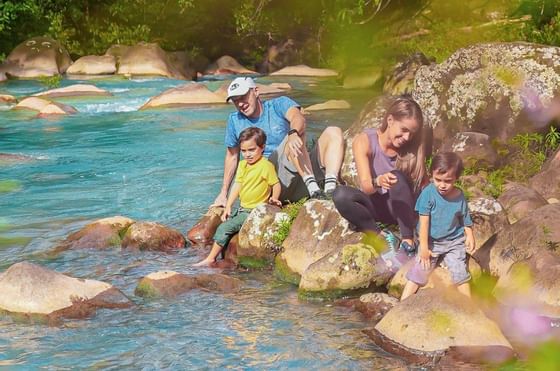 Rio Celeste River and Natural Preserve El Tapir Trails
Our Río Celeste River and El Tapir Preserve trails cover about 1.5 miles and offer access to our river and wildlife allowing you to explore the natural attractions in our 80-acre property. Sunbathe and immerse yourself in the light blue waters of the river within the hotel's property while enjoying unique privacy – an exclusive treat, as swimming is not allowed in the Río Celeste River once inside the national park.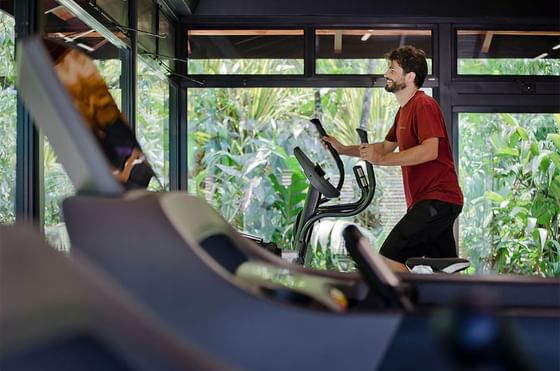 New Jungle Gym
As you step into our brand new Jungle Gym, you'll be greeted by large floor-to-ceiling windows that provide panoramic views of the lush, verdant forest. The warm, natural light streaming through creates an inviting and energizing atmosphere, setting the stage for an unforgettable workout session.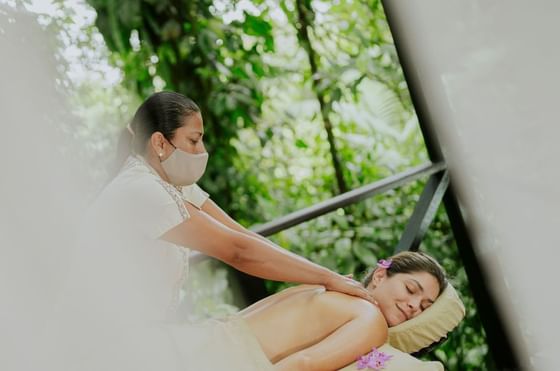 Spa Hotel in Costa Rica
Our soothing spa treatments bring you to an ever-higher level of relaxation. Whether you go for a couple's massage or an individual experience, our services range from therapeutic massages to hot stone and mud wrapping delightful options. You will love our natural spa.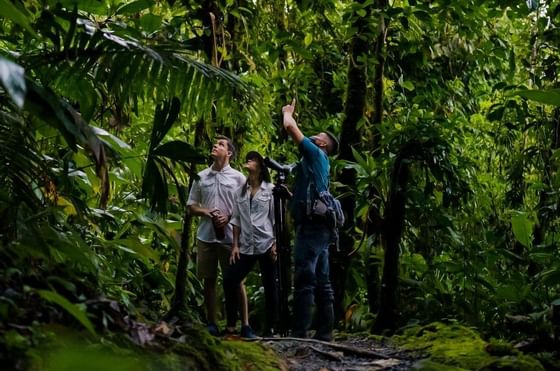 Night Walk - Forest trail in Costa Rica
We begin this twilight tour from the hotel at 6:00 pm and walk to a nearby forest trail. As we tour this humid forest ecosystem, you will observe the various insects and amphibian animals that become active in the early evening hours.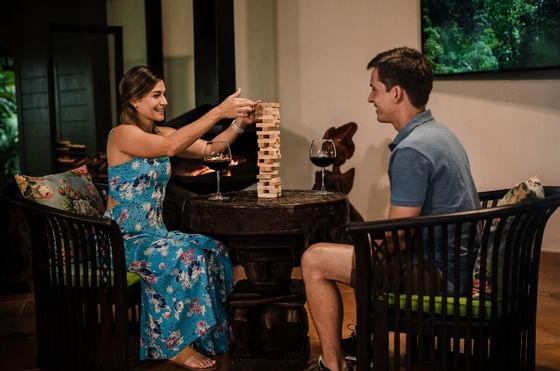 Game Room & Lounge
Enjoy a variety of active and fun games including using our pool table, foosball game, and darts. Our assortment of table games will also impress you.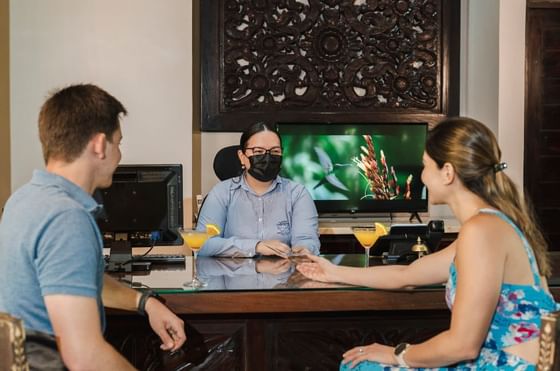 Transportation Logistics
Our team will coordinate any travel requirements in order to reach us as well as to any onward destinations you may require.