Tapir Natural Reserve at Rio Celeste Hideaway Hotel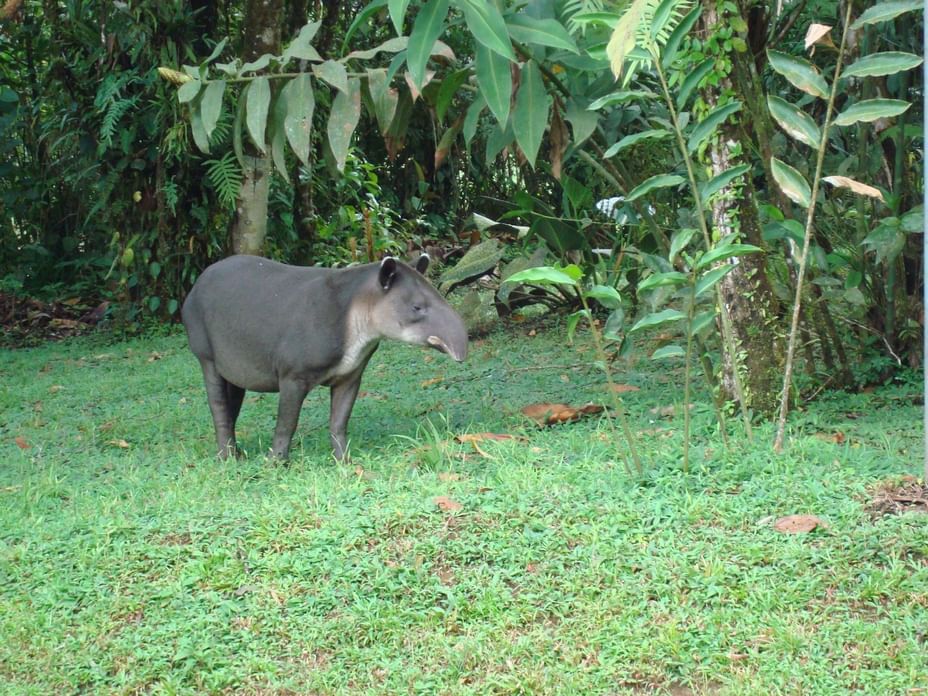 We are excited to announce that our sustainability efforts have led us to create the Tapir Natural Reserve, protecting 30 hectares of the property to preserve the Tapir's habitat. The Tapir (known in Costa Rica as the Danta), is the largest mammal in Costa Rica, weighing between 300-700 pounds. They have short dark hair and a trump like snout that allows them to pick plants, fruit and seeds in for their vegetarian diet. Young tapirs feature white marks over their dark hair, and to see them frolicking with their Moms in the crystalline blue waters of the Rio Celeste is a sight to see.
Through an alliance with the nonprofit group Costa Rica Wildlife Foundation, an analysis was done in the area, and it was detected that the Tapirs, as well as many other species would benefit from officially protecting this area adjacent to the Tenorio Volcano National Park. This extends the path of the Tapir, which, according to visiting biologists, has been competing for space with Pumas in the area. Two camera traps have been set in the Reserve to track species and their behavior, and exciting data is being gathered.
Come hike the new circuit trail we have created in our new Tapir Natural Reserve and enjoy this rainforest haven with us here at Rio Celeste Hideaway Hotel.