Río Celeste Hideaway Hotel features three satisfying dining options in Costa Rica. Kantala offers a unique open concept dining setting, surrounding guests with vibrant tropical flowers and plants for a truly immersive rainforest experience. Kantina Delirio provides the perfect setting to savor your favorite beverage in a sophisticated environment while reliving the day´s adventures or planning for the next day's. And Blue Moon Swim up Bar features refreshing drinks and light lunches served poolside.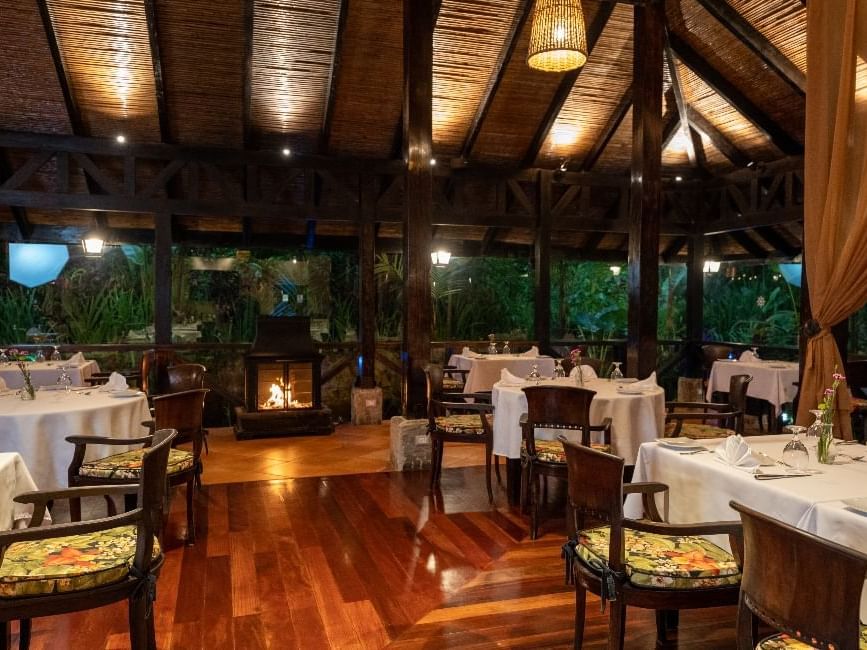 Kantala Restaurant
Guest indulge in detectable fare for breakfast, lunch and dinner while surrounded by lush gardens in our sumptuous open-air dining room, Kantala. Choose a table beside tranquil ponds filled with colourful koi, or feast your eyes on tropical plants. Our Excecutive Chef gives a new meaning to fusion cuisine.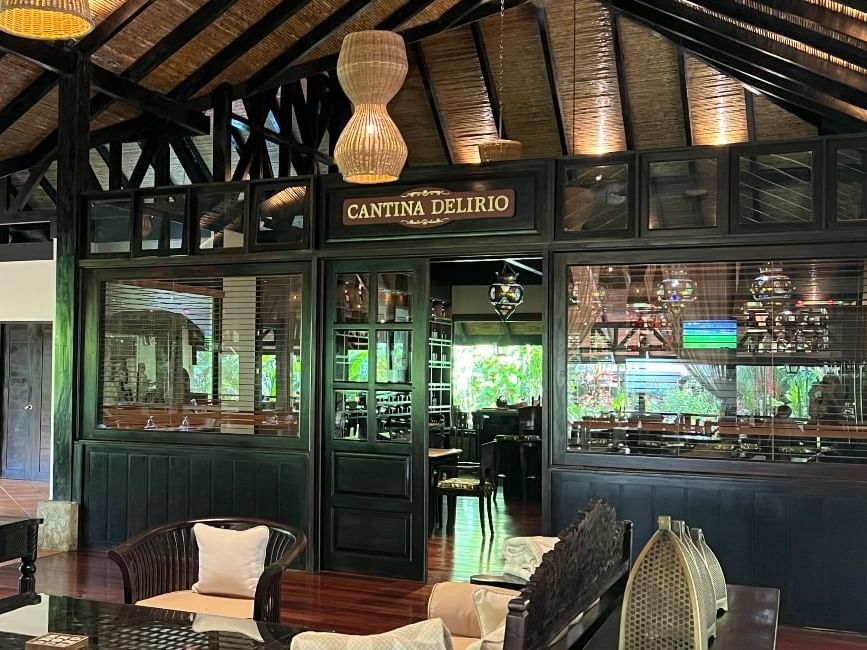 Cantina Delirio
This lounge is the ideal place to enjoy your favorite cocktail or mixed drink with premium liquors in an elegant and comfortable environment. The perfect place to meet before or after meals, relax and enjoy good conversation, sharing the day´s adventures.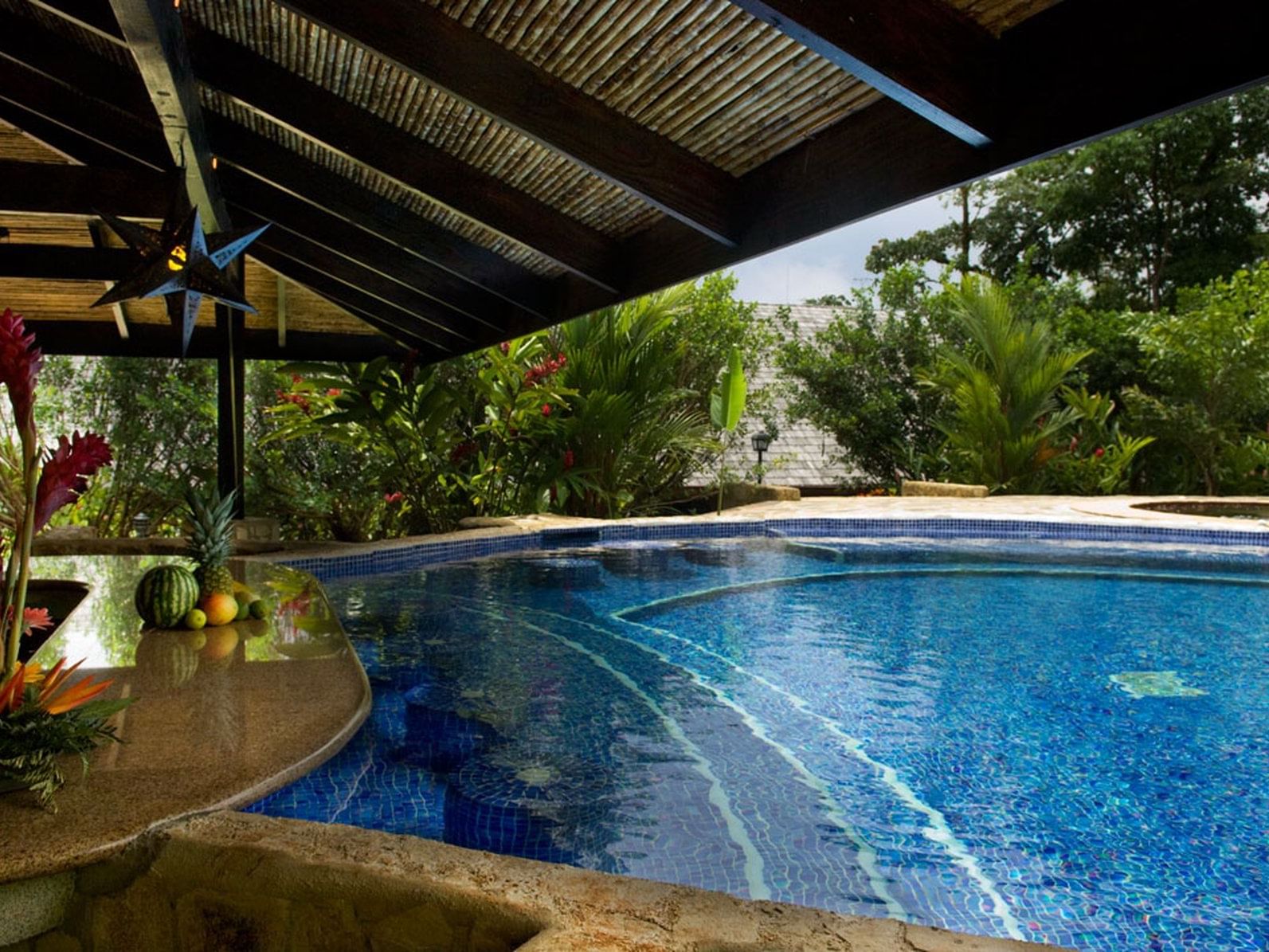 Blue Moon Swim up Bar
Guests can enjoy refreshing tropical drinks in this fun pool bar. Only the best liquors are used to make fabulous exotic cocktails. Enjoy tropical music and personalized service. Light lunches are also served in the patio area.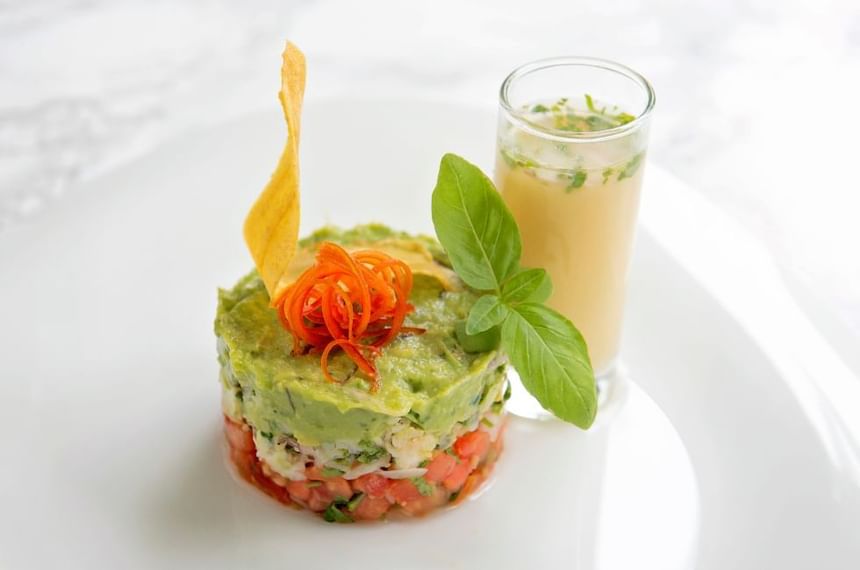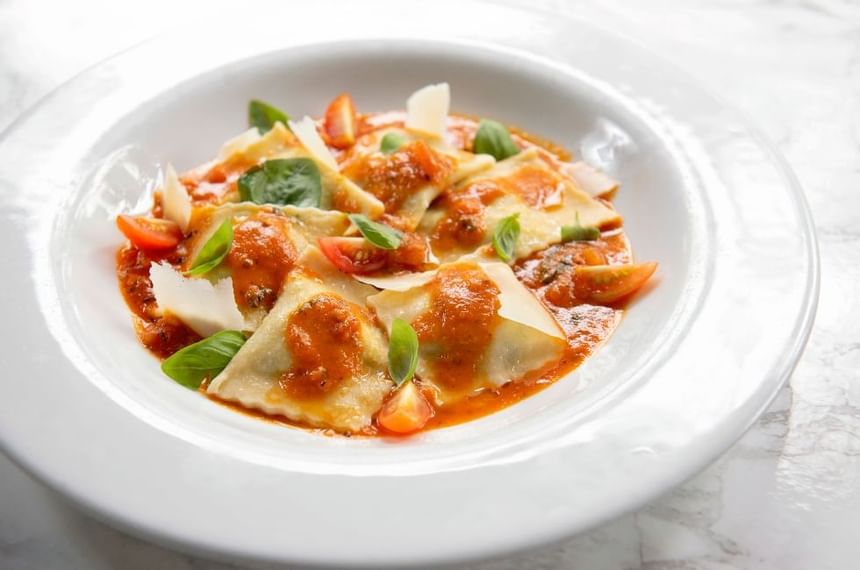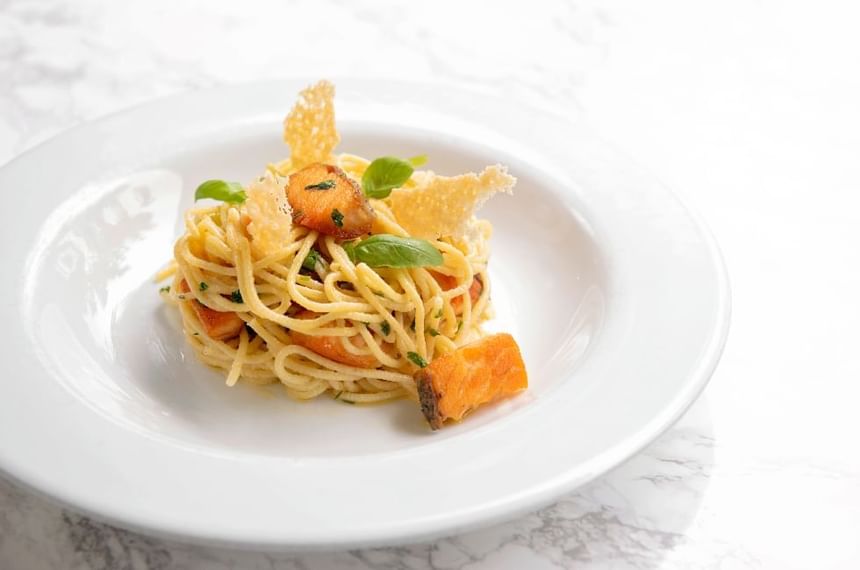 Salmon and creamy lemon sauce pasta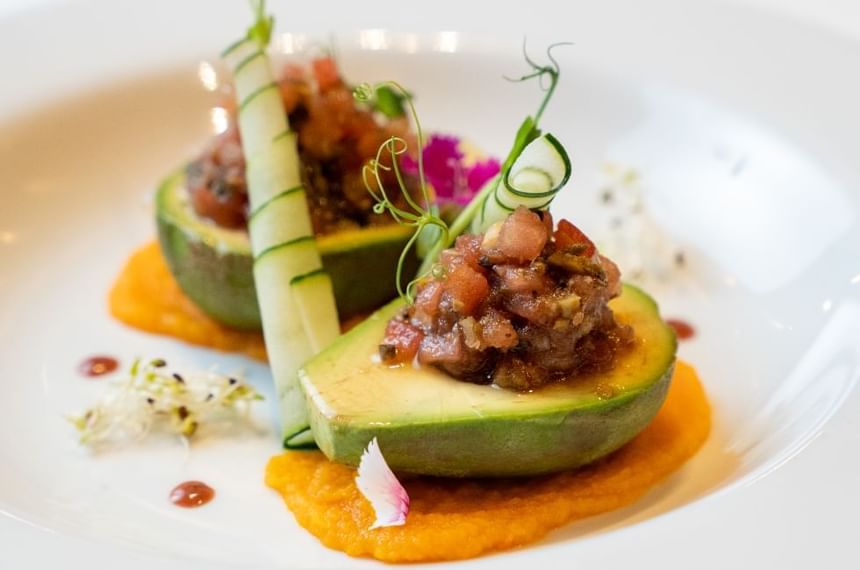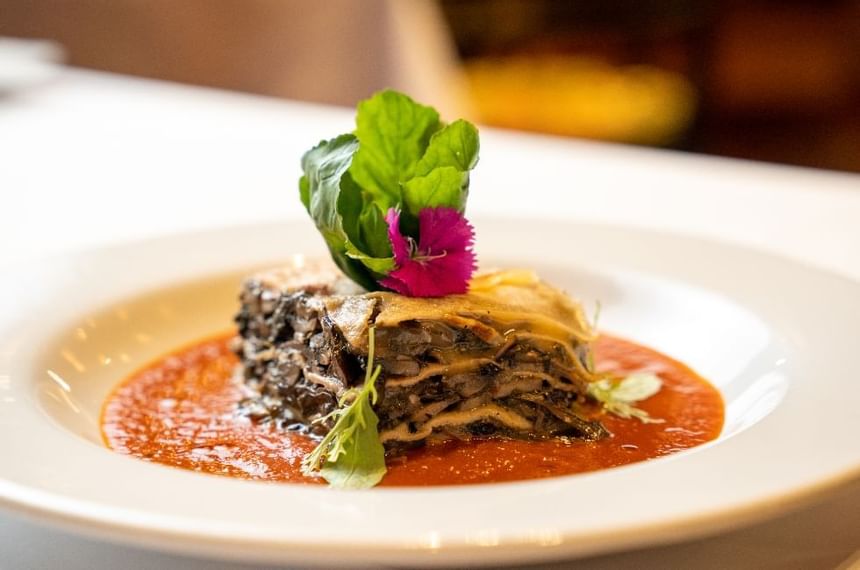 Mushroom lasagna with pomodoro sauce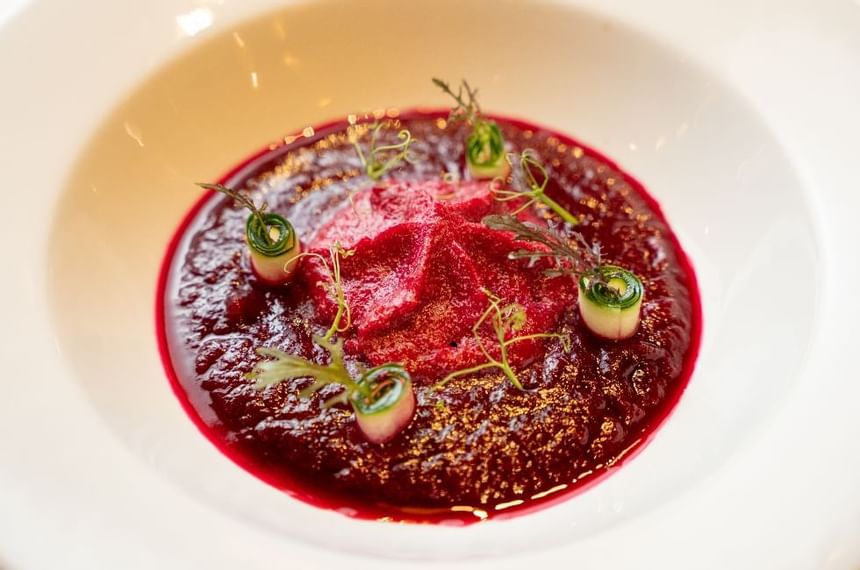 Beet mousse and gazpacho duo