Forest Bathing at Rio Celeste Hideaway Hotel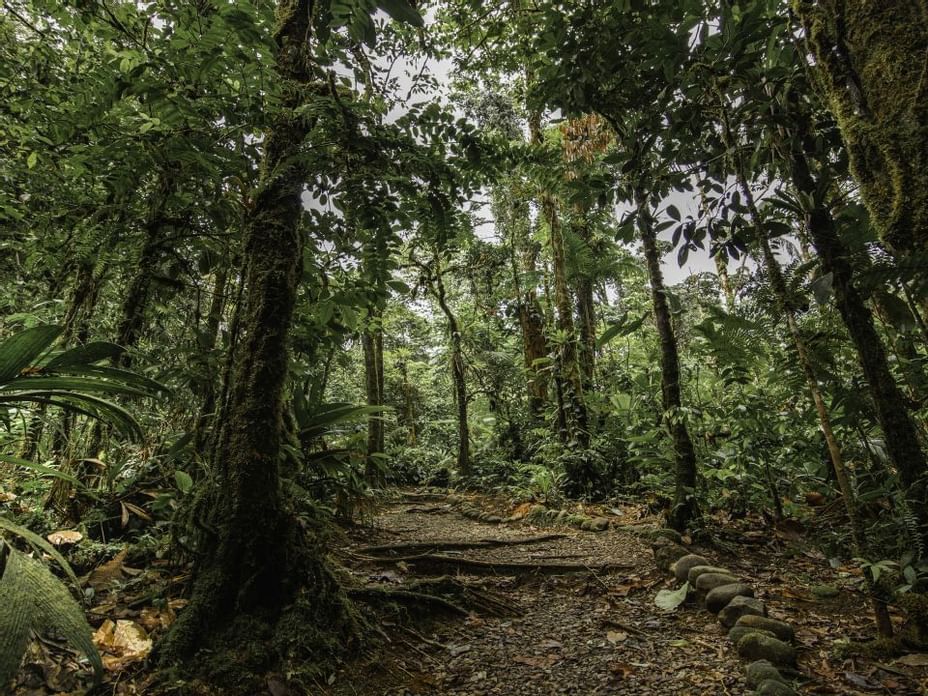 I have visited Rio Celeste Hideaway a few times, always amazing experiences with friends as well as a romantic getaway. The intimate resort has something for everyone, you can be as active or as relaxed as you like. Hiking inside the Tenorio National Park, dips in the pool and Jacuzzi, massages at the spa, delicious meals at the restaurant and more. This trip was different; I was all by myself, and the quiet and time allowed me to appreciate things another way.
The sun was peeking through the trees, it was a beautiful afternoon, so I headed down the Armadillo Trail inside the property for a walk down to the river. As I started my way down the trail, I remembered an article I read recently about "Forest-Bathing". The Japanese coined the term, which means taking a walk through the trees, through the forest, while breathing in the clean air. More recently it has been studied as a therapeutic activity, helping relieve stress and anxiety.
So instead of stomping through the trail, I wanted to be more aware of my surroundings, breathe in the crisp cool air, look closely at the details. My eyes moved from the moss growing on a tree trunk, to the roaring river then up above me where the canopies met under the light blue sky.
When I reached the end of the trail, I walked down to the river's edge, sat on a smooth rock by the water and closed my eyes. One of my New Year's resolutions is to learn to meditate, to be more mindful. The sound of the river, the forest around me, deep breaths cleansing out my lungs. Not sure how long I was there for, but it was enough to convince me that there is something to the "Forest-Bathing" trend, and that I was very fortunate to be experiencing it at Rio Celeste Hideaway Hotel.
- Katie from United States -